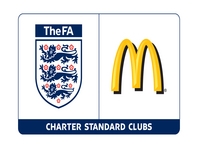 Welcome to Westland Sports FC, a Chartered Standard Club

based in Yeovil, Somerset.

Members of:

The Dorset Premier League

The Dorset League Division 1 The Dorset League (U18) Youth Division

Home Ground: Alvington Sports Ground, Alvington Lane, Yeovil, Somerset, BA22 8UX

**Training Tuesdays & Thursdays @ 6.30 pm **

DORSET SENIOR LEAGUE WINNERS, MAY 2014
Westland Sports FC - a Community Club - for the latest club chat follow us on

**************
DPL LEAGUE TABLE
SEASON 2014/15
| | | | |
| --- | --- | --- | --- |
| Pos | Team | Pld | Pts |
| 1 | Hamworthy Rec | 9 | 24 |
| 2 | Portland Utd | 9 | 24 |
| 3 | Merley Cobham Sports | 9 | 24 |
| 4 | Parley Sports | 9 | 20 |
| 5 | Weymouth Reserves | 9 | 19 |
| 6 | Wareham Rangers | 9 | 16 |
| 7 | Swanage Town & Herston | 8 | 13 |
| 8 | Bridport Reserves | 9 | 13 |
| 9 | Mere Town | 9 | 12 |
| 10 | WESTLAND SPORTS | 9 | 12 |
| 11 | Shaftesbury Town | 9 | 12 |
| 12 | Sherborne Town Res | 9 | 9 |
| 13 | Cranborne | 9 | 8 |
| 14 | Tintinhull | 8 | 7 |
| 15 | Hamworthy Utd Reserves | 9 | 6 |
| 16 | Sturminster Marshall | 9 | 6 |
| 17 | Poole Borough | 9 | 4 |
| 18 | Blandford Utd | 9 | 4 |
(UPDATED 14th Sep)
**************
1st TEAM GOALSCORERS
SEASON 2014/15
| | |
| --- | --- |
| Player | Goals |
| Leo Hayward | 6 |
| Josh Payne | 5 |
| Szymon Matuszewski | 4 |
| Louis Irwin | 3 |
| Ant Herrin | 1 |
| Sam Carney | 1 |
| | |
(UPDATED 14th Sep)
**************
DORSET LEAGUE DIV.1 SEASON 2014/15
| | | | |
| --- | --- | --- | --- |
| Pos | Team | Pld | Pts |
| 1 | Canford Utd | 2 | 4 |
| 2 | Stourpaine | 2 | 4 |
| 3 | Poole Borough Res | 1 | 3 |
| 4 | Lytchett Red Triangle | 2 | 2 |
| 5 | Kangaroos | 1 | 1 |
| 6 | Piddletrenthide Spartans Res | 1 | 1 |
| 7 | Shaftesbury Town Res | 1 | 1 |
| 8 | WESTLAND SPORTS RES | 1 | 1 |
| 9 | Bere Regis | 0 | 0 |
| 10 | Poundbury Rovers | 1 | 0 |
| 11 | Swanage Town & Herston Res | 2 | 0 |
(UPDATED 14th Sep)
**************
RESERVE TEAM GOALSCORERS
SEASON 2014/15
| | |
| --- | --- |
| Player | Goals |
| Jamie Green | 3 |
| Steve Ormrod | 1 |
| Joe Jarvis | 1 |
| | |
| | |
| | |
| | |
| | |
| | |
(UPDATED 14th Sep)
**************
YOUTH LEAGUE TABLE SEASON 2014/15
| | | | |
| --- | --- | --- | --- |
| Pos | Team | Pld | Pts |
| 1 | Hamworthy Utd | 2 | 6 |
| 2 | WESTLAND SPORTS | 2 | 4 |
| 3 | Corfe Mullen Utd Juniors | 1 | 3 |
| 4 | Bridport | 2 | 2 |
| 5 | Parley Sports | 1 | 1 |
| 6 | Bournemouth Poppies | 2 | 0 |
| 7 | Rossgarth | 2 | 0 |
(UPDATED 15th Sep )
**************
YOUTH TEAM GOALSCORERS
SEASON 2014/15
| | |
| --- | --- |
| Player | Goals |
| Dan Quirke | 5 |
| Sam Watts | 1 |
| | |
| | |
| | |
| | |
| | |
| | |
| | |
(UPDATED 15th Sep)
**************
HEADLINES…………….
SAM GRABS POINT FOR UNDER 18s
Monday 15th Sept...........Sam Watts was Westlands hero as he scored in the 95th minute to give Sports a deserved point in their Dorset Youth League match away to Bridport on Sunday. Bridport's blatant time wasting in the second half came back to haunt them as SAM WATTS powered through the home defence, rounded the keeper, and slotted the ball into the net for a fine goal. Westlands had a poor first half but turned round 2-2 thanks to some clinical finishing from DAN QUIRKE, who twice got in behind the Bridport defence to score, and several good saves from George Irvine the Westlands keeper. Sports took control in the second half but shot ourselves in the foot with an hour gone when we gifted their forward a goal to put them ahead 3-2. Westlands pressured the home goal for the last half hour but couldn't get the equaliser. A Sam Watts header came crashing off the crossbar and the ensuing melee saw the ball scrambled off the line to safety. Then came that dramatic equaliser which was no more than Sports deserved but we need to improve on that first half display next week when we meet top of the table Hamworthy Utd.
RESERVES WIN COUNTY CUP TIE
Saturday 13th Sept..........in the Somerset Junior Cup this afternoon at Alvington Westlands Reserves beat their Bristol opponents Frys Club Old Boys 3-0 to book their place in the second round. Our opponents had a man sent off in the first half and Sports went on to win comfortably. We should possibly have scored more but goals from JAMIE GREEN, STEVE ORMROD and JOE JARVIS sealed the victory.
SPORTS GO DOWN AT STUR
Saturday 13th Sept..........Sports were on the wrong end of a 4-2 scoreline for the 4th time this season as they went down to Sturminster Marshall in the Bespoke Teamwear Dorset Premier League this afternoon. Despite going ahead with a SZYMON MATUSZEWSKI goal in the first half and missing numerous chances Sports found themselves level at the break following a penalty to the hosts. In the second half the same old errors kicked in and we found ourselves 4-1 down before a late goal from SZYMON MATUSZEWSKI pulled one back. Full match report