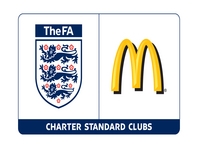 Welcome to Westland Sports FC, a Chartered Standard Club

based in Yeovil, Somerset.

Members of:

The Dorset League Senior Division The Dorset League Youth Division

Home Ground: Alvington Sports Ground, Alvington Lane, Yeovil, Somerset, BA22 8UX

**Training Tuesdays @ 6.30 pm **

WESTLAND SPORTS F.C. - NOVEMBER 2013
Westland Sports FC - a Community Club - for the latest club chat follow us on

**************
LEAGUE TABLE
SEASON 2013/14
| | | | |
| --- | --- | --- | --- |
| Pos | Team | Pld | Pts |
| 1 | CHICKERELL UTD | 14 | 35 |
| 2 | WESTLAND SPORTS | 14 | 33 |
| 3 | STURMINSTER MARSHALL | 13 | 30 |
| 4 | CORFE MULLEN UTD | 13 | 26 |
| 5 | UPWEY & BROADWEY | 13 | 26 |
| 6 | GILLINGHAM TOWN RES | 13 | 21 |
| 7 | PORTLAND UTD RES | 13 | 20 |
| 8 | WITCHAMPTON UTD | 12 | 17 |
| 9 | BLANDFORD UTD RES | 14 | 17 |
| 10 | SOUTH CHERITON | 14 | 15 |
| 11 | PIDDLETRENTHIDE UTD | 18 | 12 |
| 12 | STURMINSTER NEWTON UTD | 13 | 10 |
| 13 | KINGSTON LACY | 14 | 8 |
| 14 | OKEFORD UTD | 14 | 3 |
(UPDATED 3rd Mar)
**************
SEASON 2013/14 GOALSCORERS
| | |
| --- | --- |
| Player | Goals |
| JOSH PAYNE | 16 |
| LEO HAYWARD | 13 |
| LOUIS IRWIN | 8 |
| GEORGE RIGBY | 3 |
| SAM CARNEY | 3 |
| MIKE ROUSELL | 1 |
| ANT HERRIN | 1 |
| WILL IRELAND | 1 |
| MATT WATSON | 1 |
| SAM GIBBS | 1 |
| ASH POWERS | 1 |
| PHIL WELLS | 1 |
| DAN RUDGE | 1 |
| | |
(UPDATED 3rd Mar)
**************
*************

LAWRENCE SCAFFOLDING LTD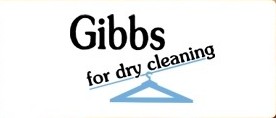 Major sponsors of Westland Sports for the 2013/14 season
*************
YOUTH TEAM LEAGUE TABLE
SEASON 2013/14
| | | | |
| --- | --- | --- | --- |
| Pos | Team | Pld | Pts |
| 1 | SHERBORNE TOWN | 15 | 37 |
| 2 | WESTLAND SPORTS | 14 | 31 |
| 3 | HAMWORTHY UTD | 11 | 22 |
| 4 | ROSSGARTH YOUTH | 11 | 22 |
| 5 | BOURNEMOUTH POPPIES | 8 | 20 |
| 6 | WIMBORNE TOWN | 14 | 19 |
| 7 | PORTLAND TOWN | 16 | 15 |
| 8 | PARLEY SPORTS | 14 | 13 |
| 9 | BLANDFORD UTD | 10 | 8 |
| 10 | SHAFTESBURY TOWN | 12 | 6 |
| 11 | CORFE MULLEN UTD | 13 | 4 |
(UPDATED 3rd Mar )
**************
SEASON 2013/14 YOUTH TEAM GOALSCORERS
| | |
| --- | --- |
| Player | Goals |
| DAN QUIRKE | 10 |
| MAX ROWSWELL | 6 |
| LOUIS IRWIN | 5 |
| GEORGE RUSSELL | 5 |
| SAM SMITH | 4 |
| CONNOR LINHAM | 4 |
| HENRY LAWRENCE-NAPIER | 3 |
| JAKE COOMBES | 3 |
| CIAN CABELL | 2 |
| SAM WATTS | 2 |
| LUKE JACKSON | 1 |
| SOL CARNEY | 1 |
| BEN OLIVER | 1 |
| | |
(UPDATED 3rd Mar)
**************
HEADLINES…………….
LEO'S BACK
Saturday 8th March..........Leo Hayward returned to Sports lineup today and snatched both goals in a 2-0 victory over Gillingham Town Reserves at Alvington. In a tight match Westlands just had that cutting edge and at the other end Sports keeper Luke Silcox had an outstanding game. Full match report to follow.
WEEKEND PREVIEW
Friday 7th March..........Gillingham Town Reserves are the visitors to Alvington on saturday in a Dorset Senior League match. The visit of Gillingham always means a tough game and last season they did the double over us winning 3-1 at Alvington and then 3-0 at Hardings Lane towards the end of the season. Back in October we gained some revenge when we sneaked a 1-0 win at Hardings Lane with a Leo Hayward goal just after the break so now we need the home win to complete our double. We slipped up last week dropping two points to Blandford so a win is a must as its tight at the top of the table.
On sunday the under 18s are also at home with a fixture against Wimborne Town. We were held to a draw at their place earlier in the season but we are in a decent run at the moment and need the three points to stay in the title race. Remember both these games kick-off at 3.00 pm.
BACK TO WINNING WAYS
Monday 3rd March............our Under 18s got back on the winning trail yesterday with a good 4-1 victory away to Portland Town. It was a dreadful day, strong wind and heavy rain, but the lads put in a solid display and in the end ran out good winners. With the wind and rain behind us, DAN QUIRKE and GEORGE RUSSELL put us 2-0 up at the break after a scrappy 45 minutes. But in the second half, against the wind and rain, we played much better and CONNOR LINHAM scored a couple of good goals to seal the points. Full match report
GROUNDHOG DAY AT ALVINGTON
Saturday 1st March..........Westlands dropped two points in the race for the title when they could only draw 1-1 with lowly Blandford Utd Res at Alvington this afternoon. It was a repeat of our early season draw with them which also finished 1-1. As in the first game, Sports squandered good goalscoring chances in the first half turning round only 1-0 up from a LOUIS IRWIN header when it should have been 3 or 4. As before we then handed our opponents an easy equaliser with an OG and, despite constant pressure, we failed to find that crucial winning goal. Full match report