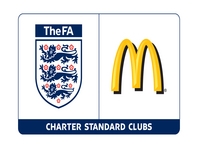 Welcome to Westland Sports FC, a Chartered Standard Club

based in Yeovil, Somerset.

Members of:

The Dorset Premier League

The Dorset League Division 1 The Dorset League (U18) Youth Division

Home Ground: Alvington Sports Ground, Alvington Lane, Yeovil, Somerset, BA22 8UX

**Training Tuesdays & Thursdays @ 6.30 pm **

DORSET SENIOR LEAGUE WINNERS, MAY 2014
Westland Sports FC - a Community Club - for the latest club chat follow us on

**************
LEAGUE TABLE
SEASON 2014/15
| | | | |
| --- | --- | --- | --- |
| Pos | Team | Pld | Pts |
| 1 | | | |
| 2 | | | |
| 3 | | | |
| 4 | | | |
| 5 | | | |
| 6 | | | |
| 7 | | | |
| 8 | | | |
| 9 | | | |
| 10 | | | |
| 11 | | | |
| 12 | | | |
| 13 | | | |
| 14 | | | |
| 15 | | | |
| 16 | | | |
| 17 | | | |
| 18 | | | |
(UPDATED 4th June)
**************
SEASON 2014/15 GOALSCORERS
(UPDATED 4th June)
**************
*************
YOUTH LEAGUE TABLE SEASON 2014/15
| | | | |
| --- | --- | --- | --- |
| Pos | Team | Pld | Pts |
| 1 | | | |
| 2 | | | |
| 3 | | | |
| 4 | | | |
| 5 | | | |
| 6 | | | |
| 7 | | | |
| 8 | | | |
(UPDATED 4th June )
**************
SEASON 2014/15 YOUTH TEAM GOALSCORERS
(UPDATED 4th June)
**************
HEADLINES…………….
PLUM DRAW FOR SPORTS
Thursday 31st July..........the draw for the DPL Cup was made last night and Westlands pulled a cracker with a home tie against current cup-holders Hamworthy Recreation at Alvington. The dates for the tie have still to be announced but it's certainly one to look forward to.
SPORTS SCORE SEVEN
Wednesday 30th July..........South Petherton were the victims of a first half barrage as Westlands stormed into a 5-1 half-time lead in a pre-season friendly at Alvington last night. The second half was more even but Sports notched another two to make the final result 7-1.
FIXTURE CHANGES
Saturday 19th July......... some changes have been made to the August DPL fixtures:- The match against Sherborne Town Reserves is now an away game on Wed 27th August with a 7.30 pm kick-off (estlands was on Tues 26th at home).
The other change is on Sat 30th August when our opponents at Alvington will be Hamworthy Recreation not Weymouth Reserves as was shown originally.
FRIENDLY MATCHES
Monday 14th July..........we have arranged some friendlies to take place before the start of the league seasons. Check out the list at the foot of the page for details.
AUGUST FIXTURES RELEASED
Monday 7th July..........the Dorset Premier League fixtures for August have been issued and can be viewed via the 'Fixtures' tab above.