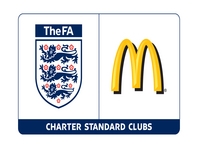 Welcome to Westland Sports FC, a Chartered Standard Club

based in Yeovil, Somerset.

Members of:

The Dorset League Senior Division The Dorset League Youth Division

Home Ground: Alvington Sports Ground, Alvington Lane, Yeovil, Somerset, BA22 8UX

**Training Tuesdays @ 6.30 pm **

WESTLAND SPORTS F.C. - NOVEMBER 2013
Westland Sports FC - a Community Club - for the latest club chat follow us on

**************
LEAGUE TABLE
SEASON 2013/14
| | | | |
| --- | --- | --- | --- |
| Pos | Team | Pld | Pts |
| 1 | WESTLAND SPORTS | 20 | 51 |
| 2 | CHICKERELL UTD | 21 | 44 |
| 3 | STURMINSTER MARSHALL | 19 | 43 |
| 4 | CORFE MULLEN UTD | 20 | 33 |
| 5 | UPWEY & BROADWEY | 17 | 32 |
| 6 | GILLINGHAM TOWN RES | 20 | 31 |
| 7 | PORTLAND UTD RES | 18 | 28 |
| 8 | WITCHAMPTON UTD | 17 | 26 |
| 9 | SOUTH CHERITON | 21 | 23 |
| 10 | PIDDLETRENTHIDE UTD | 24 | 23 |
| 11 | BLANDFORD UTD RES | 19 | 22 |
| 12 | STURMINSTER NEWTON UTD | 18 | 16 |
| 13 | KINGSTON LACY | 21 | 12 |
| 14 | OKEFORD UTD | 21 | 7 |
(UPDATED 13th April)
**************
SEASON 2013/14 GOALSCORERS
| | |
| --- | --- |
| Player | Goals |
| JOSH PAYNE | 19 |
| LEO HAYWARD | 17 |
| LOUIS IRWIN | 9 |
| SAM CARNEY | 4 |
| GEORGE RIGBY | 3 |
| WILL IRELAND | 2 |
| MIKE ROUSELL | 1 |
| ANT HERRIN | 1 |
| HENRY LAWRENCE-NAPIER | 1 |
| MATT WATSON | 1 |
| SAM GIBBS | 1 |
| ASH POWERS | 1 |
| PHIL WELLS | 1 |
| NICK WILTON | 1 |
| JAKE WOLFE | 1 |
| CRAIG MICHIE | 1 |
| DAN RUDGE | 1 |
| | |
(UPDATED 13th April)
**************
*************

LAWRENCE SCAFFOLDING LTD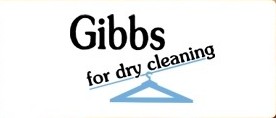 Major sponsors of Westland Sports for the 2013/14 season
*************
YOUTH TEAM LEAGUE TABLE
SEASON 2013/14
| | | | |
| --- | --- | --- | --- |
| Pos | Team | Pld | Pts |
| 1 | WESTLAND SPORTS | 19 | 44 |
| 2 | SHERBORNE TOWN | 18 | 43 |
| 3 | BOURNEMOUTH POPPIES | 12 | 30 |
| 4 | ROSSGARTH YOUTH | 16 | 29 |
| 5 | HAMWORTHY UTD | 14 | 28 |
| 6 | WIMBORNE TOWN | 19 | 26 |
| 7 | PORTLAND TOWN | 19 | 18 |
| 8 | PARLEY SPORTS | 16 | 16 |
| 9 | BLANDFORD UTD | 14 | 14 |
| 10 | SHAFTESBURY TOWN | 16 | 6 |
| 11 | CORFE MULLEN UTD | 17 | 4 |
(UPDATED 12th April )
**************
SEASON 2013/14 YOUTH TEAM GOALSCORERS
| | |
| --- | --- |
| Player | Goals |
| DAN QUIRKE | 14 |
| MAX ROWSWELL | 8 |
| GEORGE RUSSELL | 6 |
| SAM SMITH | 6 |
| CONNOR LINHAM | 6 |
| LOUIS IRWIN | 5 |
| JAKE COOMBES | 5 |
| HENRY LAWRENCE-NAPIER | 5 |
| SAM WATTS | 4 |
| CIAN CABELL | 4 |
| LUKE JACKSON | 1 |
| SOL CARNEY | 1 |
| BEN OLIVER | 1 |
| | |
(UPDATED 7th April)
**************
HEADLINES…………….
WEDNESDAY'S MATCH
Tuesday 15th April............tomorrow's Dorset Senior League match means a trip to South Cheriton for the first time. The pitch is tucked away in the back lanes but for those driving the easiest way to get there is to take the A30 out of Yeovil through Sherborne & Milborne Port until you reach Henstridge. At the traffic lights there turn left onto the A357 Wincanton road. Proceed north through the village of Templecombe and about half a mile on you should turn right into Back Lane which is signposted 'Horsington'. Watch carefully for this turning as its easy to miss. Carry on down to the T junction and turn left. A few hundred yards up the road you will see on your right a building with a nice new red roof, that is the pavilion, park down the little lane on the right. The journey will take about 40 minutes from Yeovil and the kick-off is at 6.30 pm. The postcode is BA8 0EH.
COOL SPORTS TAKE THE POINTS
Saturday 12th April..........in the top of the table clash at Sturminster Marshall this afternoon Westlands kept their cool to win 2-0 in a feisty encounter which saw the hosts finish with 8 men ! Stur Marshall couldn't cope with the pressure of the occasion and self-destructed dramatically leaving Sports to take the points thanks to an OG and a super team goal finished off by LEO HAYWARD. This win keeps us at the top of the table and we now move on to South Cheriton on Wednesay night. Full match report
WEEKEND (& MIDWEEK) PREVIEW
Friday 11th April..........as we enter the tailend of the season, there are two matches to be reviewed for the senior side in this week's preview. On saturday we visit STURMINSTER MARSHALL in a match which could have a bearing on where the league title ends up this season. With Chickerell surprisingly losing their last three matches, its Stur Marshall who are emerging as title favourites as they have a game in hand over us and should they beat us on saturday and win the game in hand they would move into a one point lead at the top. I'm sure Chickerell and Upwey & Broadwey haven't thrown in the towel just yet as we still have to visit both these clubs in the run in so it all adds up to an exciting end to the season. Obviously we will be looking to take something from the game on saturday but its a difficult place to get a result. Back in january Stur came to Alvington and we beat them 2-0 with two early first half goals but it was a close game in awful conditions so you can't read a lot into that result. Last week I suggested in my preview of the Corfe Mullen match that I would take a tight performance and a 1-0 scoreline but the game was wide open and ended 5-3 in our favour ! I'll settle for a clean sheet this week and hope we can get a goal at the other end. On wednesday evening we head to SOUTH CHERITON for a midweek fixture kicking off at 6.30 pm. We beat them 6-1 at our place earlier in the season so they will be all out for revenge which makes it a tricky fixture. They will give us a hard game, that's for sure, and hopefully we'll have everyone available and can put out a strong side.