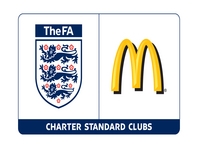 Welcome to Westland Sports FC, a Chartered Standard Club

based in Yeovil, Somerset.

Members of:

The Dorset League Senior Division The Dorset League Youth Division

Home Ground: Alvington Sports Ground, Alvington Lane, Yeovil, Somerset, BA22 8UX

**Training Tuesdays @ 6.30 pm **

WESTLAND SPORTS F.C. - NOVEMBER 2013
Westland Sports FC - a Community Club - for the latest club chat follow us on

**************
LEAGUE TABLE
SEASON 2013/14
| | | | |
| --- | --- | --- | --- |
| Pos | Team | Pld | Pts |
| 1 | WESTLAND SPORTS | 23 | 60 |
| 2 | STURMINSTER MARSHALL | 21 | 49 |
| 3 | CHICKERELL UTD | 22 | 47 |
| 4 | GILLINGHAM TOWN RES | 23 | 38 |
| 5 | CORFE MULLEN UTD | 22 | 37 |
| 6 | UPWEY & BROADWEY | 20 | 36 |
| 7 | WITCHAMPTON UTD | 20 | 29 |
| 8 | PORTLAND UTD RES | 21 | 29 |
| 9 | BLANDFORD UTD RES | 22 | 26 |
| 10 | SOUTH CHERITON | 24 | 26 |
| 11 | PIDDLETRENTHIDE UTD | 26 | 25 |
| 12 | STURMINSTER NEWTON UTD | 20 | 17 |
| 13 | KINGSTON LACY | 23 | 12 |
| 14 | OKEFORD UTD | 23 | 7 |
(UPDATED 23rd April)
**************
SEASON 2013/14 GOALSCORERS
| | |
| --- | --- |
| Player | Goals |
| JOSH PAYNE | 21 |
| LEO HAYWARD | 21 |
| LOUIS IRWIN | 15 |
| SAM CARNEY | 4 |
| GEORGE RIGBY | 3 |
| WILL IRELAND | 3 |
| MIKE ROUSELL | 3 |
| HENRY LAWRENCE-NAPIER | 2 |
| SAM GIBBS | 2 |
| ANT HERRIN | 1 |
| MATT WATSON | 1 |
| ASH POWERS | 1 |
| PHIL WELLS | 1 |
| NICK WILTON | 1 |
| JAKE WOLFE | 1 |
| CRAIG MICHIE | 1 |
| DAN RUDGE | 1 |
| STU SMITH | 1 |
(UPDATED 23rd April)
**************
*************

LAWRENCE SCAFFOLDING LTD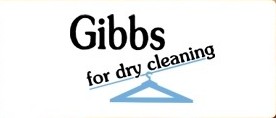 Major sponsors of Westland Sports for the 2013/14 season
*************
YOUTH TEAM LEAGUE TABLE
SEASON 2013/14
| | | | |
| --- | --- | --- | --- |
| Pos | Team | Pld | Pts |
| 1 | WESTLAND SPORTS | 19 | 44 |
| 2 | SHERBORNE TOWN | 18 | 43 |
| 3 | BOURNEMOUTH POPPIES | 13 | 33 |
| 4 | HAMWORTHY UTD | 15 | 31 |
| 5 | ROSSGARTH YOUTH | 16 | 29 |
| 6 | WIMBORNE TOWN | 19 | 26 |
| 7 | PARLEY SPORTS | 18 | 19 |
| 8 | PORTLAND TOWN | 19 | 18 |
| 9 | BLANDFORD UTD | 14 | 14 |
| 10 | SHAFTESBURY TOWN | 18 | 9 |
| 11 | CORFE MULLEN UTD | 19 | 4 |
(UPDATED 23rd April )
**************
SEASON 2013/14 YOUTH TEAM GOALSCORERS
| | |
| --- | --- |
| Player | Goals |
| DAN QUIRKE | 14 |
| MAX ROWSWELL | 8 |
| GEORGE RUSSELL | 6 |
| SAM SMITH | 6 |
| CONNOR LINHAM | 6 |
| LOUIS IRWIN | 5 |
| JAKE COOMBES | 5 |
| HENRY LAWRENCE-NAPIER | 5 |
| SAM WATTS | 4 |
| CIAN CABELL | 4 |
| LUKE JACKSON | 1 |
| SOL CARNEY | 1 |
| BEN OLIVER | 1 |
| | |
(UPDATED 23rd April)
**************
HEADLINES…………….
IN FORM IRWIN BAGS ANOTHER THREE
Monday 21st April..........LOUIS IRWIN scored his second hat-trick of the weekend as Westlands beat Witchampton 3-0 in the Dorset Senior League this afternoon. Sports toiled a bit in the sun in their third game in six days but the generosity of the Witchampton keeper gifted Louis his first two goals and, in a repeat of saturday, the third came from the penalty spot. Not a classic but three more points in the bag ! Full match report
GAME ABANDONED
Sunday 20th April..........Westlands U18s match against Blandford Utd at Alvington this afternoon was abandoned after 20 minutes due to a waterlogged pitch. The rain was teeming down with no sign of it stopping and when puddles began to appear on the pitch the referee had no option but to call it a day. A pity really, as Sports youngsters had taken the lead after 15 minutes when DAN QUIRKE ran on to a through ball, rounded the keeper and rolled the ball into the empty net. We will now have to replay this match when the league can fit it in. Don't worry, tomorrow's Senior League match against Witchampton will be OK as the rain is forecast to stop tonight and it should be perfect for tomorrow.
LOUIS SPOT ON FOR SPORTS
Saturday 19th April............Westlands overcame another tough hurdle in the race for the Dorset Senior League title with a 5-1 win away at Upwey & Broadwey this afternoon. LOUIS IRWIN stole the plaudits with a hat-trick, his third goal coming from the penalty spot in the dying minutes. LEO HAYWARD and SAM GIBBS were also on target for Sports in a very disciplined display on the south coast. Full match report
GOALS GALORE FOR SPORTS
Thursday 17th April..........Westlands went goal crazy last night in the Dorset Senior League with a 10-0 demolition of South Cheriton at Horsington. An inexperienced Cheriton side could not cope with Sports pacy attack and goals from LEO HAYWARD (3), JOSH PAYNE (2), MIKE ROUSELL (2), HENRY-LAWRENCE-NAPIER, WILL IRELAND and STU SMITH sealed their fate. Full match report