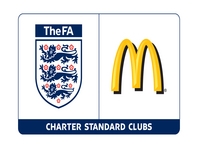 Welcome to Westland Sports FC, a Chartered Standard Club

based in Yeovil, Somerset.

Members of:

The Dorset Premier League

The Dorset League Division 1 The Dorset League (U18) Youth Division

Home Ground: Alvington Sports Ground, Alvington Lane, Yeovil, Somerset, BA22 8UX

**Training Tuesdays & Thursdays @ 6.30 pm **

DORSET SENIOR LEAGUE WINNERS, MAY 2014
Westland Sports FC - a Community Club - for the latest club chat follow us on

**************
LEAGUE TABLE
SEASON 2014/15
| | | | |
| --- | --- | --- | --- |
| Pos | Team | Pld | Pts |
| 1 | | | |
| 2 | | | |
| 3 | | | |
| 4 | | | |
| 5 | | | |
| 6 | | | |
| 7 | | | |
| 8 | | | |
| 9 | | | |
| 10 | | | |
| 11 | | | |
| 12 | | | |
| 13 | | | |
| 14 | | | |
| 15 | | | |
| 16 | | | |
| 17 | | | |
| 18 | | | |
(UPDATED 4th June)
**************
SEASON 2014/15 GOALSCORERS
(UPDATED 4th June)
**************
*************
YOUTH LEAGUE TABLE SEASON 2014/15
| | | | |
| --- | --- | --- | --- |
| Pos | Team | Pld | Pts |
| 1 | | | |
| 2 | | | |
| 3 | | | |
| 4 | | | |
| 5 | | | |
| 6 | | | |
| 7 | | | |
| 8 | | | |
(UPDATED 4th June )
**************
SEASON 2014/15 YOUTH TEAM GOALSCORERS
(UPDATED 4th June)
**************
HEADLINES…………….
FIXTURE CHANGES
Saturday 19th July......... some changes have been made to the August DPL fixtures:- The match against Sherborne Town Reserves is now an away game on Wed 27th August with a 7.30 pm kick-off (was on Tues 26th at home).
The other change is on Sat 30th August when our opponents at Alvington will be Hamworthy Recreation not Weymouth Reserves as was shown originally.
WESTLANDS 3 WELLINGTON 2
Friday 18th July..........Sports got their season underway last night with a narrow win over our visitors from Wellington. Both sides fielded mixed teams with Sports taking the opportunity to give 20 players a run out. Wellington were a good side who kept the ball well so the Westland lads did well to compete and edge the win with some opportunist striking. There were a number of new faces on show and they all acquitted themselves well so it was a valuable exercise and our thanks to Wellington for travelling down to play us.
FRIENDLY MATCHES
Monday 14th July..........we have arranged some friendlies to take place before the start of the league seasons. Check out the list at the foot of the page for details.
AUGUST FIXTURES RELEASED
Monday 7th July..........the Dorset Premier League fixtures for August have been issued and can be viewed via the 'Fixtures' tab above.